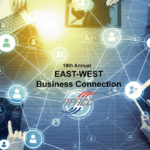 APACC's global supplier diversity matchmaking event attracts nearly 350 attendees including more than 50 Corporate buyers who will meet virtually with minority business owners (W/MBEs) for specific procurement needs.
One on One Business Connection Networking
One on One networking provides attendees the opportunity to participate in random interactions. Much like speed networking, this is a great tool to mingle. Networkers will be matched with other attendees and have the opportunities to create business connections.
Exhibit Booths
Attendees can enter booths and interact live through videos with exhibitors as well as through text chat, all controlled by the exhibitors. Exhibitors can embed rich content into their booths including videos from YouTube or Vimeo, social media links, websites, and more.
All paid attendees will receive a copy of our Lexicon which contains the company and contact information of all event participants.
Venue:
Virtual
Date & Time:
Wednesday March 3, 2021
9:00 AM to 1:00 PM (EST)
Cost:
Member Ind. Registration: $80
Future Member Ind. Registration: $105
Member Exh Table (Incl 2 Reg): $325
Future Member Exh Table (Incl 2 Reg): $450
**No Refunds
Registration:
For Sponsorship opportunities, please email apacc@apacc.net
To attend as a Buyer, please contact Leonie Teichman at events@apacc.net