Power of Community Service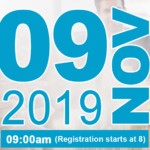 CAPA is proud to partner with Madonna University on this year's theme, "The Power of Community Service" that will feature keynote speakers and community service brain trust. The conference will bring together the Asian Pacific American community along with some of the top non-profit organizations in our community to help foster discussions on the needs and challenges facing our communities and how our partnership can make a difference.
The keynote speakers will kick off the event by inspiring us to reflect on the meaning of community service and the benefits to the community-at-large of the Asian community coming together to serve them.
Our workshops will focus on featuring success stories in our communities that otherwise remain invisible to the community-at-large, identifying the needs in the communities, and the benefits of participation in community service endeavors.
Together, we will develop an implementation list of community service project ideas that will offer our membership a chance to engage their compassion and offer our members and our youth a chance to positively affect the lives of others.
Click here to download 2019 Annual Statewide Asian Pacific Americans Leadership Summit flyer
LOCATION:
Madonna University
36600 Schoolcraft Road
Livonia, MI 48150
Click here for parking directions
WHEN:
Saturday, November 09 2019, 9:00 AM – 2:00 PM
Registration and networking begins at 8:00 AM
KEYNOTE SPEAKERS:
Andy Levin, U.S. Representative (MI)
Samuel An, Pastor
ADMISSION: (lunch included)
CAPA Members : $10
General Admissions (non-members) : $15
Students (with ID) : Free
CAPA VIP: Free
Group of 5: $45
REGISTRATION:
Click here to register and pay online

Or send email to Program Chair with registration details and mail checks to CAPA Post Box address: 34841 Mound Rd, Sterling Heights, MI 48310.
CONTACT:
President: Ryan Rosario president@capa-mi.org
General Information: info@capa-mi.org
2016 Leadership Summit